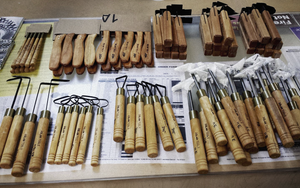 Each Dolan Tool is Handmade
Each Dolan Tool is handmade from the finsest high quality carbon knife steel. Our tools are meticulouslu formed and sharpened using methods only used by Dolan Tools.
---
Dolan Tools. Tools for the Ceramic Arts.
Here at Dolan Tools we believe that you deserve a tool that has been given the same personal care as the pots that are created with them.